Chamow & Associates hosted a free webinar titled, "Developing Therapeutic Monoclonal Antibodies at Pandemic Pace" on August 25, 2020. The webinar addressed how the speed of CMC development can be optimized to meet the current public health emergency and whether therapeutic mAbs can be developed safely at pandemic pace. The following topics were covered:
Potential sources of drugs for COVID-19
The biology of COVID-19
Potential opportunities to accelerate a mAb CMC development timeline
Current leading therapeutic programs
Chamow & Associates has made the video presentation available below, as well as the presentation slides in PDF format.
Click to view suggested pre-read articles:
If you enjoyed the webinar, sign-up to receive notifications of future Chamow & Associates' posts by providing your e-mail address in the right-hand "Subscribe to Our Blog" section of this post.
More about Darlene Rosario, MBA, RA: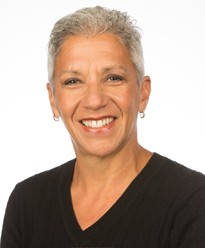 Darlene (Dar) Rosario is an experienced regulatory affairs and compliance professional with over 30 years in the research and development of drugs and biopharmaceuticals. She has extensive experience in oncology and inhalation combination products among other therapeutic areas and products, including pain, CV, diabetes, inflammation, and immunotherapy. Dar has worked with industry leaders such as GlaxoWellcome (GSK) and Chiron (Novartis) and small to midsize startup companies supporting and leading global program, regulatory, and compliance activities. Her expertise includes, program management, CMC, developing and implementing regulatory strategies, representing regulatory on project teams, interacting with regulatory agencies such as FDA and EMA, preparing and leading agency meetings, generating required documentation for IND/CTA and NDA/MAA submissions including amendments, supplements and post-approval maintenance, and identifying and mitigating regulatory and compliance risks. She has led PAI inspections and created and maintained quality units.
Dar holds an MBA from St. Mary's College, a B.S. in chemistry from Eastern College (University), and her Regulatory Affairs Certification (RAC). She is an active member of the Regulatory Affairs Professionals Society (RAPS). She has served on the board of directors of the International Pharmaceuticals Aerosol Consortium on Regulation and Science (IPAC-RS) to advance the science of orally inhaled and nasal spray drug products.
More about Steven Chamow, PhD: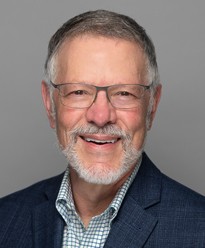 Dr. Steven Chamow has over 30 years of experience in biopharmaceutical product development. He is the founder and president of Chamow & Associates, Inc., a consulting group working with biotechnology companies to design and implement strategies to develop new therapeutic products.
In his career, he has contributed to the development of four marketed biologics (Avastin, Natrecor, Vectibix and Zadaxin). Prior to his current position, he was Senior Vice President, CMC, at Intradigm Corporation, a private biopharmaceutical company focused on developing RNAi therapeutics (acquired by Silence Therapeutics). Dr. Chamow was Vice President, Process Sciences, at Genitope Corporation and at Abgenix, Inc., (acquired by Amgen) where he built the company's process sciences department and helped to lead the design and construction of Abgenix's award-winning production facility in Fremont, CA (sold by Amgen to Boehringer-Ingelheim to become its first North American production facility). Before Abgenix, he served as Director of Biopharmaceutical Development at Scios, Inc. (acquired by J&J), and as a scientist and senior scientist in process development at Genentech, Inc. (acquired by Roche).
Dr. Chamow was educated at the University of California (UC Santa Cruz, B.A. in biology; UC Davis, Ph.D. in biochemistry), and completed postdoctoral training at the National Institutes of Health in Bethesda, MD. He is author or co-author of more than 50 scientific publications and patents and co-editor of two books.