Biopharmaceutical specialists to help you navigate the most demanding projects
CMC Experts at Your Service
Under the leadership of Steven Chamow, a well-known scientist and author, Chamow & Associates brings together accomplished industry leaders in the different aspects of biopharmaceutical product development. Our skilled associates provide you with their substantial industry experience and in-depth understanding of the drug development challenges you face. We work with and for you, providing advice and solutions to help you achieve project success.
"Steve Chamow has assembled a team of skilled experts on which we continue to rely for advice. Their personal extensive knowledge and background in all aspects of CMC were crucial for our first and timely IND submission."
Ute Schellenberger, SVP Protein Science at Teneobio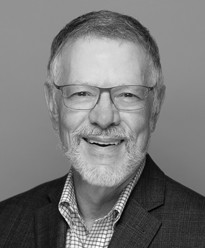 FOUNDER AND PRINCIPAL CONSULTANT
Steven Chamow, Ph.D. is an experienced biotechnology executive and consultant, with more than 27 years of biopharmaceutical experience. As principal consultant, Dr. Chamow draws on his extensive technical and product development background to assist biotechnology companies in designing and developing CMC strategies for products in development, including transfer to and implementation by qualified CDMOs. Prior to founding Chamow & Associates, Dr. Chamow served as senior vice president, CMC at Intradigm Corporation, a private biopharmaceutical company focused on developing RNAi therapeutics (acquired by Silence Therapeutics
). Prior to Intradigm, Dr. Chamow was vice president, process sciences, at Genitope Corporation and at Abgenix, Inc. (acquired by Amgen
), where he built the company's process sciences department and co-led the design and construction of Abgenix's award-winning mammalian-cell production facility in Fremont, CA. Prior to Abgenix, Dr. Chamow served as director of biopharmaceutical development at Scios, Inc., (acquired by Johnson & Johnson
), and as a scientist and senior scientist in process development at Genentech
.
Dr. Chamow was educated at the University of California, earning a B.A. in biology from UC Santa Cruz and a Ph.D. in biochemistry from UC Davis. He completed his postdoctoral training at the National Institutes of Health. Dr. Chamow is an inventor on twelve issued patents and has contributed to the development of three marketed products (Avastin
®
, Natrecor
®
, Vectibix
®
, Zadaxin
®
). He has co-authored over 50 publications in peer-reviewed journals and co-edited two books: "Antibody Fusion Proteins" and "Therapeutic Fc Fusion Proteins."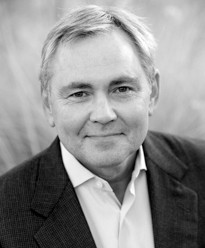 SUPPLY CHAIN AND MANUFACTURING
David Banks is an expert in manufacturing and supply chain with over 25 years of pharmaceutical industry experience. He held positions of increasing responsibility at several companies, including GSK (as SmithKline Beecham), Roche (as Syntex), Johnson & Johnson (as Alza), and Gilead (as CV Therapeutics). David had leadership roles in ten pharmaceutical product launches. His areas of expertise include supply chain strategy from conceptualization through implementation, product development, commercial product production management, planning, materials and distribution management, and executive management.
David directly managed the supply chains necessary for sourcing raw materials and drug substance, as well as the manufacturing processes required for commercial production for a variety of products including orals, nasal sprays, injectables, transdermals, drug/device combinations, and controlled release products. Additionally, he has experience with being both a CMO supplying most of the major pharmaceutical companies and directly managing his own production and distribution chains.
David holds a B.S. in engineering from Tennessee Tech University, an M.B.A. from East Tennessee State University and an M.S. in finance from the University of San Francisco.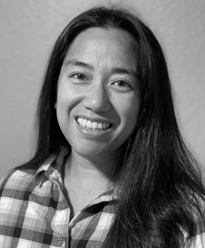 Melisa Carpio has over fifteen years of experience in the biotechnology industry working at Genitope, MedImmune, Takeda, and Horizon Discovery.  The core of her expertise is in cell line development and upstream bioprocessing.  She has a proven track record of supporting the advancement of molecules from discovery to the clinic and has worked with over 100 clients using various cell lines (CHO, 293, insect, yeast, bacteria), molecule types, expression systems, and bioreactor platforms.  
As a Senior Consultant, Melisa's project involvement includes CDMO sourcing and oversight, technical support for program advancement, due diligence, technical writing for regulatory submissions, technology benchmarking, and market assessments.  
Melisa has a B.S. and M.S. in Chemical Engineering from the University of California, Berkeley and Management of Technology Certification from the Haas School of Business.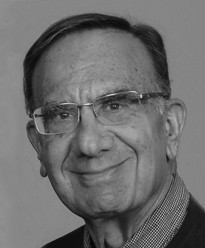 Antibody Engineering and Expression
Arnie Horwitz, Ph.D., is a research scientist and manager with over 30 years experience in the biotechnology industry directing teams responsible for cloning, expression and characterization of a variety of recombinant proteins in microbial and mammalian systems and for engineering of antibodies for reduced immunogenicity and improved manufacturability. He also has served as project lead for two preclinical stage programs and has participated in numerous project teams. He is an author on 45 peer-reviewed publications or book chapters and is an inventor on 50 US and 11 European patents.
During his time at INGENE, a startup biotech company, he developed a system for secreting IgG and Fab from yeast resulting in a PNAS publication. He also developed Fd and light chain modules for Fab, Fab' and Fab'2 secretion from E. coli resulting in issued patents and Science and PNAS publications. During his time at XOMA Corporation (which acquired INGENE in 1990), Arnie was involved in implementation of XOMA's antibody humanization technology, optimization of the permanent mammalian expression system resulting in issued patents and development of CHO cell lines expressing a number of antibodies and other proteins.
As a consultant, Arnie has provided services to a number of companies, with a focus on antibody engineering and expression, improving cell line development and upstream processes for increased protein production, supporting antibody discovery activities, supporting outsourced activities and providing technical guidance for CMC and patents.
Arnie received his B.A. in biology from University of California, Riverside, his Ph.D. in microbiology from The Pennsylvania State University and completed a postdoctoral fellowship in molecular genetics at the University of California, Los Angeles.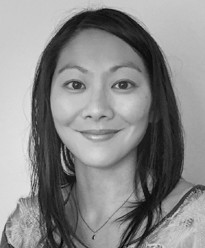 Wendy Lin has twenty years of professional, multidisciplinary biotech and pharmaceutical experience, focusing on regulatory affairs, quality, process development, and manufacturing. She has successfully led and designed global development strategies for regulatory, clinical, CMC, and companion devices for over 30 early-to-late-stage programs across oncology, infectious disease, immunology, and inflammation indications. Previously, Wendy served on the executive leadership team as head of development sciences at AbbVie Inc. in South San Francisco, CA where she was responsible for all CMC and regulatory initiatives, as well as the overarching strategic direction and functional area operations.
Wendy attended University of California, Berkeley, receiving a B.S. in chemical engineering and a B.A. in mathematics.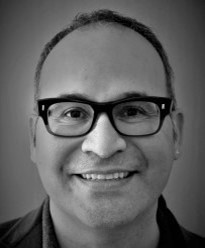 Quality Assurance and CMC Regulatory Affairs
Stephen Nava is a quality assurance and regulatory affairs professional with 24 years of experience in cGMP compliance and quality systems. Stephen is an ISO 9000-trained auditor with a solid foundation in worldwide quality and regulatory requirements and a thorough knowledge of cGMP guidelines. His experience includes auditing vendors for phase-appropriate clinical development through mock-PAI readiness. Over his career, he has completed more than 100 audits across intermediates/key starting materials, drug substance, parenteral, solid oral dosage, topical, and medical device manufacturing operations within the United States, Europe, China, Japan, Southeast Asia, and India. His experience includes both small molecules and biologics, including monoclonal antibodies. He has managed quality assurance/regulatory affairs departments, developed and implemented phase-appropriate quality systems, managed supply chains, provided CMC regulatory submission strategy for both U.S. and ex-U.S. dossiers, authored modules 2 and 3 for INDs, IMPDs, NDAs and MAAs in eCTD format and provided oversight for project technology transfer of manufacturing/analytical operations.
In addition to consulting, Stephen currently holds the position of vice president, quality assurance, compliance and regulatory affairs at Sunesis Pharmaceuticals, Inc. Prior to that, he was director, regulatory affairs/quality assurance at BiPar Sciences, Inc., a wholly owned subsidiary of Sanofi, for more than six years.
Stephen holds a B.S. in chemistry and mathematics from Texas A&M University.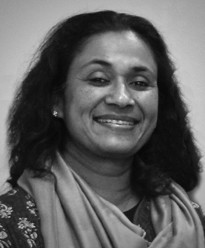 CMC technical, formulation and delivery
Sangita Seshadri, Ph.D., is an expert in drug formulation and delivery. She provides expertise and technical leadership in strategic development and commercialization of traditional and novel platform and product-specific dosage forms and delivery systems.
With 20 years of industrial experience at companies such as Nektar Therapeutics and Juvaris BioTherapeutics, Sangita's focus is to deliver robust, commercially viable formulation and process solutions for dry powder, solid and liquid small molecule, peptide, and protein drug products.
As a senior consultant, Sangita has worked with U.S., Japanese and European pharmaceutical companies involving early-to-late-phase macromolecules and small molecules. Her responsibilities spanned API manufacturing, formulation development, analytical method development, process transfer to CDMOs, auditing CDMOs and CROs, authoring CMC sections for INDs and participating in face-to-face FDA reviews.
Sangita holds a Ph.D. in chemistry from the University of California, Santa Cruz, an M.S. in chemistry from San Jose State University, and B.Sc. and M.S. in biochemistry from the University of Bombay, India.