Chamow & Associates hosted a free, two-part webinar series titled, "What Does It Take To Develop A New Drug for COVID-19?" on June 23, 2020 and June 30, 2020. These presentations were designed for the general public to better understand the novel coronavirus that is impacting our world and what it will take to treat it. The following topics were covered:
The biology behind coronavirus and COVID-19
The current drug development process in the United States
The tools and actions needed to develop a new drug for COVID-19
​Chamow & Associates has made the video presentation from Session 1 and 2 available via the links below, as well as the presentation slides in PDF format.
Session 1: Jun 23, 2020
Click to view suggested Session 1 pre-read articles:
Session 2: Jun 30, 2020
If you enjoyed the webinar, sign-up to receive notifications of future Chamow & Associates' posts by providing your e-mail address in the right-hand "Subscribe to Our Blog" section of this post.
More about Steven Chamow, PhD: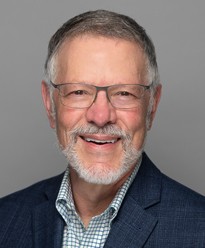 Dr. Steven Chamow has over 30 years of experience in biopharmaceutical product development. He is the founder and president of Chamow & Associates, Inc., a consulting group working with biotechnology companies to design and implement strategies to develop new therapeutic products.
In his career, he has contributed to the development of four marketed biologics (Avastin, Natrecor, Vectibix and Zadaxin). Prior to his current position, he was Senior Vice President, CMC, at Intradigm Corporation, a private biopharmaceutical company focused on developing RNAi therapeutics (acquired by Silence Therapeutics). Dr. Chamow was Vice President, Process Sciences, at Genitope Corporation and at Abgenix, Inc., (acquired by Amgen) where he built the company's process sciences department and helped to lead the design and construction of Abgenix's award-winning production facility in Fremont, CA (sold by Amgen to Boehringer-Ingelheim to become its first North American production facility). Before Abgenix, he served as Director of Biopharmaceutical Development at Scios, Inc. (acquired by J&J), and as a scientist and senior scientist in process development at Genentech, Inc. (acquired by Roche).
Dr. Chamow was educated at the University of California (UC Santa Cruz, B.A. in biology; UC Davis, Ph.D. in biochemistry), and completed postdoctoral training at the National Institutes of Health in Bethesda, MD. He is author or co-author of more than 50 scientific publications and patents and co-editor of two books.