Published Article – Buffers in Biologics Manufacturing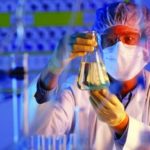 We co-authored this article with David Green at Angus Chemical.  In the article, we outline the importance of selecting the appropriate buffers for biologic manufacturing. We define the chemical properties, types of buffers and the role they play in the production of biologics in both upstream and downstream processes. We also describe in the article how to choose a buffer supplier, using Tris buffer as an example. A diagram of two methods to synthesize Tris is included and different steps in the synthesis are highlighted in which purity and consistency can be compromised, depending on sourcing. We highlight important considerations such as; risk assessment, quality control, cost, supply assurance and compliance, as well as buffer manufacturing expertise and responsiveness. Lastly, we provide a short summary of chemical grades to consider when purchasing buffers.  Ensuring the selection of high quality raw materials is important to success in biologics manufacturing.
Chamow & Associates would be happy to help you with your manufacturing needs. If you would like to learn more about our services, discuss your requirements, or ask questions, please contact us.
Angela Linderholm, David G. Green. Jennifer Bratt and Steven M. Chamow
BioProcess Interntional, Feb 2017 issue

Steven M. Chamow, Ph.D., Principal Consultant |
San Mateo, CA
|
650-345-1878
|
info@chamowassociates.com
© 2020 Chamow & Associates |