About
Chamow & Associates is a leading provider of consulting services to the biopharmaceutical industry. Established in 2004 by Steven Chamow, Ph.D., Chamow & Associates provides expert advice and solutions to biotechnology companies across every phase of biopharmaceutical product development. Dr. Chamow combines his expertise with the expertise of colleagues who specialize in preclinical, quality, regulatory and project management to integrate CMC packages into successful IND and BLA filings.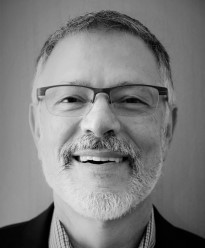 Steven Chamow, Ph.D., Principal
Steven Chamow, Ph.D. is an experienced biotechnology executive and consultant, with more than 27 years of biopharmaceutical experience. As principal consultant, Dr. Chamow draws on his extensive technical and product development background to assist biotechnology companies in designing and developing CMC strategies for products in development, including transfer to and implementation by qualified CDMO's.
Prior to founding Chamow & Associates, Dr. Chamow served as Senior Vice President, CMC at Intradigm Corporation, a private biopharmaceutical company focused on developing RNAi therapeutics (acquired by Silence Therapeutics). Prior to Intradigm, Dr. Chamow was Vice President, Process Sciences, at Genitope Corporation and at Abgenix, Inc. (acquired by Amgen), where he built the company's process sciences department and co-lead the design and construction of Abgenix's award-winning mammalian-cell production facility in Fremont, CA. Prior to Abgenix, Dr. Chamow served as Director of Biopharmaceutical Development at Scios, Inc., (acquired by Johnson & Johnson), and as a Scientist and Senior Scientist in process development at Genentech, Inc.
Dr. Chamow was educated at the University of California, earning a B.A. in biology from UC Santa Cruz and a Ph.D. in biochemistry from UC Davis. He completed his postdoctoral training at the National Institutes of Health.
Dr. Chamow is an inventor on twelve issued patents and has contributed to the development of three marketed products (Avastin, Natrecor, Vectibix). He has co-authored over 45 publications in peer-reviewed journals and co-edited two books: "Antibody Fusion Proteins" and "Therapeutic Fc Fusion Proteins.
Steven M. Chamow, Ph.D., Principal Consultant |
San Mateo, CA
|
650-345-1878
|
info@chamowassociates.com
© 2020 Chamow & Associates |