In this Digital Brief recording, Alira Health's Steven Chamow, Ph.D., Senior Vice President, CMC Development, leads an interactive briefing on the impact of COVID-19 on clinical biomanufacturing and supply chains. Dr. Chamow gives an overview of leading COVID-19 vaccine programs, contrast timelines for COVID-19 versus other clinical development programs and discuss potential near and long-term impacts on outsourcing in biomanufacturing. This 30-minute fast-track session concludes with Q&A, group discussion, and networking.
Since the onset of the COVID-19 pandemic, scientists have been working tirelessly on a vaccine to mitigate the long-term effects of the virus and protect the population. Vaccine development occurs in stages, which typically requires several years to develop the end product. During a pandemic, this timeline is fast-tracked significantly, but how feasible is it to scale up vaccine production and distribution across the globe quickly and effectively?
Agenda
Overview of leading COVID vaccine programs
COVID-19 versus other clinical development programs
Outsourcing in biomanufacturing
Near-term impact, including CDMOs, other services, and supply chains
Long-term impacts, including:

More facilities with increased investment
Expansions of single use and more modular facilities
Better inventory management and more supply chain oversight
Faster R&D and speed-to-market

Q&A, discussion, and networking
Click to view the suggested pre-read articles:
More about Steven Chamow, PhD: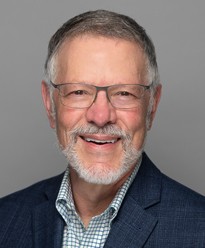 Dr. Steven Chamow has over 30 years of experience in biopharmaceutical product development. He is the Senior Vice President, CMC of Alira Health and founder and president of Chamow & Associates, Inc., a consulting group working with biotechnology companies to design and implement strategies to develop new therapeutic products acquired by Alira Health in January 2021.
In his career, he has contributed to the development of four marketed biologics (Avastin, Natrecor, Vectibix and Zadaxin). Prior to his current position, he was Senior Vice President, CMC, at Intradigm Corporation, a private biopharmaceutical company focused on developing RNAi therapeutics (acquired by Silence Therapeutics). Dr. Chamow was Vice President, Process Sciences, at Genitope Corporation and at Abgenix, Inc., (acquired by Amgen) where he built the company's process sciences department and helped to lead the design and construction of Abgenix's award-winning production facility in Fremont, CA (sold by Amgen to Boehringer-Ingelheim to become its first North American production facility). Before Abgenix, he served as Director of Biopharmaceutical Development at Scios, Inc. (acquired by J&J), and as a scientist and senior scientist in process development at Genentech, Inc. (acquired by Roche).
Dr. Chamow was educated at the University of California (UC Santa Cruz, B.A. in biology; UC Davis, Ph.D. in biochemistry), and completed postdoctoral training at the National Institutes of Health in Bethesda, MD. He is author or co-author of more than 50 scientific publications and patents and co-editor of two books.