Chamow & Associates hosted a free webinar titled "CDMO Selection for Bispecific Antibody Development: A Case Study Matching Capability to Need" on December 1, 2020. The webinar addressed the CDMO selection process for bispecific antibody development and how a company can best match capability to need. The following topics were covered:
Common challenges associated with CDMO selection
Solutions and tools including Target Product Profiles for CDMO evaluation
Scope of work from development to IND
Chamow & Associates has made the video presentation available on our new Webinars page, located under the "Insights" section. You may view this webinar, as well as past webinars by clicking on the button below.
Click to view the suggested pre-read articles:
More about Steven Chamow, PhD: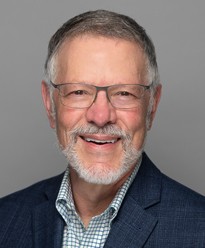 Dr. Steven Chamow has over 30 years of experience in biopharmaceutical product development. He is the founder and president of Chamow & Associates, Inc., a consulting group working with biotechnology companies to design and implement strategies to develop new therapeutic products.
In his career, he has contributed to the development of four marketed biologics (Avastin, Natrecor, Vectibix and Zadaxin). Prior to his current position, he was Senior Vice President, CMC, at Intradigm Corporation, a private biopharmaceutical company focused on developing RNAi therapeutics (acquired by Silence Therapeutics). Dr. Chamow was Vice President, Process Sciences, at Genitope Corporation and at Abgenix, Inc., (acquired by Amgen) where he built the company's process sciences department and helped to lead the design and construction of Abgenix's award-winning production facility in Fremont, CA (sold by Amgen to Boehringer-Ingelheim to become its first North American production facility). Before Abgenix, he served as Director of Biopharmaceutical Development at Scios, Inc. (acquired by J&J), and as a scientist and senior scientist in process development at Genentech, Inc. (acquired by Roche).
Dr. Chamow was educated at the University of California (UC Santa Cruz, B.A. in biology; UC Davis, Ph.D. in biochemistry), and completed postdoctoral training at the National Institutes of Health in Bethesda, MD. He is author or co-author of more than 50 scientific publications and patents and co-editor of two books.
More about Tracy Kinjerski: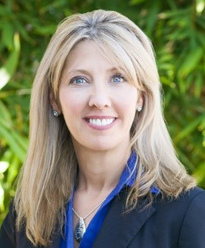 Tracy Kinjerski is a global business operations professional with over 15 years of experience in the biopharmaceutical industry. She possesses extensive expertise in the biologics CDMO sector, including cell culture, microbial, gene therapy/virology. Tracy has supported business operations as companies transition between business models, delivering revenue growth and profitability for private and publicly traded companies through strategic planning, business operations, financial acumen, industry partnerships and board memberships, marketing, project management, business development, and P&L oversight. Previously, she served as Vice President, Business Operations at Avid Bioservices where she transitioned the company into a full service CDMO model, successfully impacting corporate profitability in 18 months post-transition. Tracy has also worked in business development roles at AGCBiologics, Fujifilm Diosynth, Althea Technologies and Avecia Biologics.
Tracy holds a B.A. Biology and a M.S. Biomedical Sciences, Molecular Biology with a concentration in Virology from Hood College.