News & Events
Read our latest blog, keep informed of upcoming conferences, and learn more about Dr. Chamow's issued patents and publications.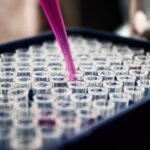 In designing cell culture processes for the manufacture of biologics, we often place the greatest focus on product titer. Titer is determined by multiplying together two factors: the amount of product created by each individual cell (cell-specific productivity) and the mass of cells in the bioreactor … Continue Reading → 
---
While keeping in mind your company's priorities as discussed in our previous article, "Determining Priorities When Looking for a CDMO", there are a number of factors to take into consideration when looking for a CDMO. These attributes are measurable, though some may be more subjective depending … Continue Reading → 
---
The foundation for CDMO selection begins with creating a Target Product Profile (TPP). This is an essential roadmap to profile the product—what qualities define it, how it will be administered and in what clinical setting it will be used. The TPP should define characteristics … Continue Reading → 
---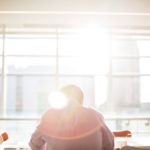 South San Francisco is home to the largest biotech cluster in the world, with over 200 biotech companies, and 11.5-million square feet of biotech space on 500 acres. But 16 miles south, a new biotechnology cluster is developing in the mid-Peninsula region of the San Francisco Bay Area … Continue Reading → 
---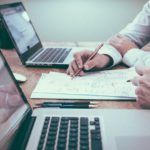 Chamow & Associates is pleased to present a blog series detailing best practices for working with a contract development and manufacturing organization (CDMO). This series is intended to provide a potential sponsor company with sound advice in finding and choosing the right CDMO for its product development and managing that CDMO to … Continue Reading → 
---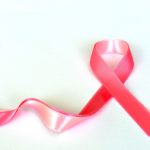 Monoclonal antibodies (mAbs) as a therapeutic modality were developed over an 11-year period, from the first production of mAbs in 1975 to the first licensing of mAb therapeutic Orthoclone OKT3 in 1986 for preventing kidney transplant rejection.  Since then, mAbs have become the fastest growing class of biologic medicines and have made a huge … Continue Reading → 
---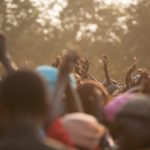 After the 2014 Ebola outbreak in West Africa, researchers wanted to test ZMapp, a new, experimental drug that had been used during that outbreak on some infected patients, along with three other new treatments in a comparative trial. Such a trial was organized, four treatments were tested and now the World Health Organization and National Institutes of Health … Continue Reading → 
---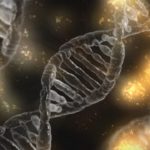 The approval of Zolgensma (onasemnogene abeparvovexioi) in May of this year was quite a milestone for the Cell and Gene Therapy world. Zolgensma is an Adenovirus Associated Virus (AAV)-based gene therapy for the treatment of Spinal Muscular Atrophy (SMA), a fatal genetic condition affecting approximately 400 babies per year. It is only the second gene … Continue Reading → 
---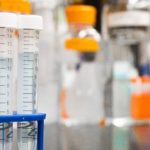 One of the most challenging aspects in developing new mAb therapeutics is target discovery. Identification of new, validated and preferably functional targets is difficult to sustain and is clearly a bottleneck in the development of next generation mAbs. Importantly, we bring to your attention an international conference focused on addressing this issue. Labex MABImprove is a French-led consortium … Continue Reading → 
---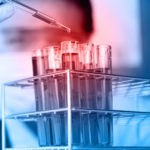 Because recombinant protein therapeutics are genetically engineered, they have the potential to induce an immunogenic response in a patient.  Immunogenicity risk, as defined by the formation of anti-drug antibodies (ADA), is a significant event that can compromise patient safety and ultimately sink a biologics program. With the increasing number of recombinant protein therapeutics in development, there is a need for a tool that can be applied early … Continue Reading → 
---
Significant numbers of therapeutic small molecule drugs–as many as 40% of marketed and 90% of clinical–pose dosing and formulation challenges due to solubility issues due to their hydrophobic character. Now some of these compounds are being revisited using nanocrystal technology. Nanocrystal drug technology can improve solubility of hydrophobic drugs by increasing surface area-to-volume ratio and dissolution velocity…. Continue Reading →
---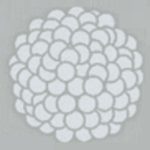 Capture of antibodies in biopharmaceutical processes is most commonly performed using affinity chromatography on Protein A.  While Protein A works well, the commercially available chromatography resin is expensive and its use requires testing of the bulk drug substance for residual Protein A leached from the chromatography column during operation.  There has been interest for a long time in bulk phase methods, such as two-phase liquid extraction, as a lower cost alternative for antibody capture… Continue Reading →
---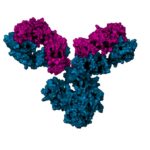 A principal reason for the operational intricacy inherent in manufacturing processes for biologics is the structural complexity of the recombinant glycoproteins that are being produced.  As biologics production moves from research and development to large-scale clinical and, ultimately, commercial production, critical variables, both upstream and downstream, must be controlled to ensure reproducibility of product… Continue Reading →
---
The annual "Antibodies to Watch" article series is celebrating its 10th anniversary. Published in the journal mAbs and widely anticipated at the beginning of the new year, these articles have provided updates on the development of clinical antibody therapeutics each year since 2010 and have given readers detailed insight into what is anticipated for the year to come.  For this year's article, Hélène Kaplon and Janice M. Reichert have chosen to Continue Reading →
---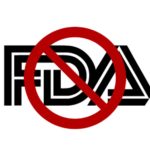 What is happening under the FDA shutdown?  Read our highlights from Nancy Bradish Myers of Catalyst Healthcare Consulting in Washington, D.C., recent assessment of the impact of the US government shutdown on FDA. Continue Reading →
---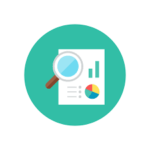 Understanding the critical parameters that enable cells to grow to high density in a bioreactor is important to achieving a highly productive cell culture manufacturing process.  Multi-omics, which is the use of metabolomics and proteomics combined with RNA-Seq, is a powerful analytical tool that provide a wealth of information…
Continue Reading →
---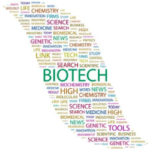 We have covered biosimilars in this blog before.  Biosimilars are biological products that are similar in potency, safety and efficacy to approved reference (or "innovator") products, but are manufactured by other companies and are intended to compete for market share with the innovator product.  Congress, through the Biologics Price Competition and Innovation Act (BPCI Act) …Continue Reading →
---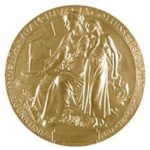 One of the hottest areas of medicine is cancer immunotherapy.  The importance of this field to medicine was highlighted last month with the announcement of the 2018 Nobel Prize winners in Physiology or Medicine. This year's recipients are James Allison at the University of Texas MD Anderson Cancer Center in Houston and Tasuku Honjo at Kyoto University in Japan. The two scientists were awarded the prize for demonstrating how immune cell proteins—called checkpoint proteins–can be manipulated to attack cancer cells in a host's own immune system… Continue Reading →
---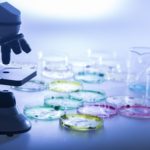 CAR-T cells are a new and exciting drug class in which treatment involves the use of transformed immune cells for cancer therapy. A patient's T- cells are removed, transduced and expanded ex vivo. The genetically modified T- cells are infused back to the patient where they bind and kill their cancer cell target. The basic principle of CAR-T cell design involves… Continue Reading →
---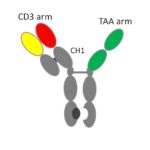 We have discussed bispecific antibodies (BsAbs) in this blog before.  Teneobio, Inc., a biotechnology company in Menlo Park, CA, is developing a BsAb as a potential therapeutic for the treatment of cancer.  Chamow & Associates is assisting Teneobio to produce this novel therapy for clinical testing. This IgG4 BsAb is directed against a tumor associated antigen (TAA) in combination with… Continue Reading →
---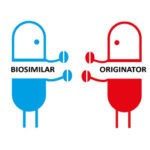 Biologics are the fastest-growing class of therapeutic products in the United States. As products of genetic engineering technology, they were initially introduced in the 1980s and the segment has been expanding ever since.  As many of these products have come off patent, "generic" forms of biologics, or biosimilars, have recently been introduced… Continue Reading →
---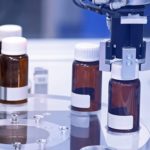 Reported on 8 March by Eric Palmer from Fierce Pharma, 2018 marks a landmark event in the global biologics supply chain—for the first time, an FDA approved biologic will be manufactured in China for the U.S. market.  WuXi Biologics will produce the HIV targeting-monoclonal antibody (mAb) Trogarzo.  Trogarzo was developed by Taiwan-based TaiMed Biologics and was approved by FDA in March 2018. It is a humanized mAb that binds to extracellular domain 2 of CD4 on the surface of T cells… Continue Reading →
---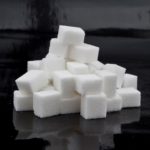 You may be aware of the diagnostic value of hemoglobin A1C in managing patients who are at risk of developing diabetes.  Hemoglobin A1C is glycated hemoglobin that results from the non-enzymatic chemical reaction of hemoglobin with glucose in the blood.  The same phenomenon can occur during cell culture production of biologics such as mAbs… Continue Reading →
---
Cell growth and product expression are key operating parameters in the manufacture of biologics from CHO cells.  Chemical additives such as sodium butyrate have been used to enhance product expression.  Sodium butyrate acts to enhance gene expression, but it can have negative impacts on cell viability by increasing cytotoxicity and apotosis.  Moreover, it can alter glycosylation profiles—in particular, it can reduce sialylation… Continue Reading →
---
We report on antibody drug conjugates, another exciting drug class that is proving to be an important tool in the fight against cancer.  Leukemias, lymphomas, and myelomas are among the most prevalent and difficult cancers to treat. Challenges include identification specific targets and delivery methods. These cancers also have significant percent of relapse and can develop immunity to treatments through upregulation of proteins such as… Continue Reading →
---
We have reported before on the annual preview of mAb products published by the journal mAbs at the start of each new year. For 2018, Hélène Kaplon & Janice M. Reichert, in "Antibodies to watch in 2018", reveal a surge of antibody therapeutics granted approval in the European Union or United States in 2017. Ten antibodies were approved and are grouped as follows: five (brodalumab, dupilumab, sarilumab, guselkumab, benralizumab) are for immune-mediated disorders; four (avelumab, ocrelizumab, durvalumab, inotuzumab ozogamicin)… Continue Reading →
---
The eagerly awaited Part 2 of our review of bispecific antibodies (bsAbs) entitled "Therapeutic IgG-Like Bispecific Antibodies-Modular Versatility and Manufacturing" appears in the January 2018 issue of BioProcess International… Continue Reading →
---
At Chamow & Associates we have an ongoing interest in therapeutic Fc-fusion proteins.  We have published recently on the subject (A. Linderholm and S.M. Chamow, Immunoglobulin Fusion Proteins, Parts 1 and 2, Bioprocess International 12(9) 30-35, 2014 and 12(10) 20-27, 2014, respectively), and Dr. Chamow has presented at conferences including last month at PEPTALK 2018 in San Diego. The ability of this technology to extend the in vivohalf life of otherwise unstable proteins makes this an exciting… Continue Reading →
---
Bioprocesses used to produce recombinant proteins are based on the growth and expansion of living cells in bioreactors. Using the tools of genetic engineering, scientists modify living cells, usually Chinese hamster ovary cells, to produce the protein of interest as they grow and divide.  Once the cells reach maximum cell density, they are maintained by careful control of conditions in the bioreactor… Continue Reading →
---
Dr. Chamow is presenting at the PEPTALK 2018 conference in San Diego this week (Jan 8).  His presentation is entitled "Making proteins "druggable":  Fc fusion proteins as a therapeutic class".  In this talk, Dr. Chamow highlights that the potential therapeutic value of many proteins—including enzymes, receptors, cytokines and peptides—can be realized by fusing these proteins to… Continue Reading →
---
As multivalent antibodies find their way to the therapeutics market, the ability to evaluate affinity and avidity becomes a key step to their success.  Separating individual binding units by cutting the molecule with enzymes is key to understanding affinity and avidity.… Continue Reading →
---
New this month, from Chamow Associates' Jennifer Bratt, Angela Linderholm, Bryan Monroe and Steven Chamow, is a review on bispecific antibodies (bsAbs) published in BioProcess International titled "Therapeutic IgG-like Bispecific Antibodies and Their Manufacturing Challenges, Part 1". The authors assemble a detailed overview of a new class of therapeutics in the early stages of development… Continue Reading →
---
8-9 Jan 2018, San Diego, CA
Presentation by Dr. Steven Chamow: Making Proteins "Druggable": Fc Fusion Proteins as a Therapeutic Class
---
One of the first tasks necessary for recombinant production of a protein or mAb is synthesis of cDNA(s) that will encode the protein of interest.  This is typically done by reverse translation of the amino acid sequence of the desired protein into a DNA sequence, followed by chemical synthesis of that sequence.  It is widely appreciated that amino acids are encoded by multiple (synonymous) codons, and algorithms are often employed to optimize codons for efficient translation… Continue Reading →
---
We often blog about monoclonal antibodies and the increasingly important role of this drug class in modern medicine.  Monoclonal antibodies were first made possible with the development of hybridoma technology in 1975 by Georges Kohler and Cesar Milstein.  In the 1980s, hybridoma technology gave way to genetic engineering and recombinant monoclonal antibodies were born… Continue Reading →
---
Until a few years ago, millions of American gout sufferers could buy colchicine, a long-established prescription drug to treat the painful ailment, for about $0.09 a pill.  But in 2010, the price soared to about $4.50 a pill for the same medication, which had been used safely and effectively since the 1800s. The reason for the spike was that in 2009, the Food and Drug Administration (FDA) … Continue Reading →
---
Success in targeted delivery of therapeutics often relies on formulation. The ability to get biomolecules to where they are needed and taken in by the correct cell types requires strategic design. One technology currently drawing interest among pharmaceutical scientists is the use of exosomes as a transporter of therapeutics. Exosomes are membrane vesicles released into … Continue Reading →
---
Multiple Myeloma (MM) is a plasma cell malignancy that accounts for approximately 1% of all cancers.  In the past decade, intensive research into the biology of myeloma has exposed many new potential therapeutic targets. In November 2015, three new therapies were approved by FDA for MM:  daratumumab (Darzalex®), ixazomib (Nonlaro®) and elotuzumab (Empliciti®).  All are indicated for MM that has returned after prior therapy. Continue Reading →
---
Monoclonal antibodies (mAbs) are remarkable proteins.  Representing more than 50 FDA approved products for a variety medical indications, mAbs are the fastest growing class of new biologics today.  Produced naturally by immune cells, these protein molecules function as the first line of defense for our immune systems to control infection and cancer – to eliminate invasive agents by binding to molecular targets. Continue Reading →
---
The field of immuno-oncology has rapidly expanded since the 2011 approval of ipilimumab, the first monoclonal antibody that acts as an immune checkpoint inhibitor and is effective in treating cancer. The predicted market size in the US for immuno-oncology products is $35 billion by 2023, according to J.P. Morgan. The concept of utilizing the immune system as a tool to fight disease was first conceived by Dr. Edward Jenner with vaccination against smallpox in the late-eighteenth century…  Continue Reading →
---
Precision medicine is the cutting edge of diagnosis and treatment; it encompasses medical practices and products that are tailored to individual patients. Aligned with that is the development of novel therapeutics which utilize many different technological strategies that target specific cell processes or structures. New drugs are being developed that have better specificity for receptors and are able to modify gene expression and…  Continue Reading →
---
In October/November 2014, we published a pair of articles in Bioprocess International that examined how the potential therapeutic value of many proteins — including enzymes, receptors, cytokines, blood factors and peptides — can be realized by fusing them to the Fc region of human immunoglobulin G.  These engineered proteins are known as "Fc fusion proteins". Continue Reading →
---
President Donald Trump's choice to head the US Department of Health and Human Services, Tom Price, doesn't like Medicare experiments in which physicians, hospitals, and patients have no choice but to participate.  This means that the mandatory bundled payment models just approved by the Centers for Medicare & Medicaid Services (CMS) are on a collision course with the new Trump administration…  Continue Reading →
---
Patients today are receiving personalized treatment regimens that include a wide variety of medications ranging from standard-of-care antibiotics to advanced therapies such as monoclonal antibodies. Increasing demand for therapeutic proteins has pushed the biologics manufacturing industry…  Continue Reading →
---
by Angela Linderholm, David G. Green. Jennifer Bratt and Steven M. Chamow
BioProcess Interntional, Feb 2017 issue .

Read More →
---
The Biologics Price Competition and Innovation Act (BPCIA) was enacted as one of the lesser known provisions of the controversial Patient Protection and Affordable Care Act (PPACA) which was signed into law by President Obama on March 23, 2010. The Act provided a legislative framework …  Continue Reading →
---
Companies developing monoclonal antibodies face major challenges in developing and implementing a suitable manufacturing strategy and securing adequate capacity. Planning for products that are under development, and possibly years away from commercialization, entails uncertainty and risk… Continue Reading →
---
Feb 27 – Mar 2, 2017, San Francisco, CA
Dr Chamow and colleagues will be attending Bioprocess International West.
Contact us if you are attending and would like to learn more about our services or discuss your requirements.
---
Researchers have found a consistent association between a higher intake of the provitamin A carotenoid β-cryptoxanthin (BCX) and a lower risk of lung cancer among smokers, but the molecular basis for this association has been elusive—until now…     Continue Reading →
---
Gone are thing Ee days when people communicate by posting a letter and waiting for a response. Many people these days have given up home "land lines"; most people carry cell phones with them at all times and are easily reachable no matter where they are…     Continue Reading →
---
Recently there has been uproar about increases in pricing of EpiPen, a prescription drug product enabling rapid injection of epinephrine.  EpiPen is marketed by Mylan N.V. Since 2007, the price for a two-pack has gone up from $93.88 to $608.61, an increase of more than 500%.
We thought we would investigate the story behind the EpiPen to see what its competition has been…     Continue Reading →
---
Can continuous manufacturing achieve efficient yield and product quality?
Automation of manufacturing processes has been around for industrial applications for many decades. In 1913, Ford Motor Company introduced the assembly line, which can be considered one of the first forms of automation in manufacturing, for car production. It boosted Ford Motor's production rates, as well as their profits, Ford's assembly line and mass production was the first in the world; cutting car assembly time from one car every twelve hours to a car every…     Continue Reading →
---
15-11 Dec 2016, San Diego, CA
Workshop with Dr. Steven Chamow: The Process of CMO Selection for Antibody Development: Matching Capabilities to Need.
---
Steven M. Chamow, Ph.D., Principal Consultant |
San Mateo, CA
|
650-345-1878
|
info@chamowassociates.com
© 2020 Chamow & Associates |